Dennis S. Pilon, LMSW, ACSW, BCD, LMFT
Mr. Pilon received his BA in Psychology from Wayne State University and his Master of Social Work (MSW) from the University of Michigan. Dennis is a Licensed Master Social Worker, a Licensed Marriage and Family Therapist, and has been in practice as a Clinical Social Worker for over 30 years. He is a psychotherapist and clinical hypnotherapist specializing in trauma-related disorders, smoking cessation/wellness programs, and is trained in biofeedback and stress management techniques. He is owner/director of the Trauma Recovery Center/Consultants in Royal Oak, Michigan, and the owner/director of Anything But Cigarettes comprehensive stop-smoking programs.
Mr. Pilon is a Fellow of the International Society for the Study of Trauma and Dissociation (ISSTD), and currently serves as the Chair of the Professional Development Seminars Committee. He also serves as the Clinical Coordinator for the Southeast Michigan Trauma and Dissociation Study Group, an ISSTD Component Group.
Mr. Pilon is Certified in Clinical Hypnosis and an Approved Consultant in Clinical Hypnosis by the American Society of Clinical Hypnosis, and is the Education Coordinator and Past President/President-Elect of the Michigan Society of Clinical Hypnosis.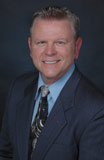 Debbi Colohan, MA, LPC
Debbi Colohan, MA LPC received her Bachelors of Science from Michigan State University and her Masters of Arts in Counseling from Oakland University.  She specializes in the treatment of trauma with survivors who have endured sexual, physical, and emotional abuse.  Issues addressed in therapy include dissociation, depression, anxiety, and post traumatic stress.  She has over 25 years of experience with individual, family, and couple counseling.  Goals of treatment emphasize the promotion of positive coping skills, healing, and self empowerment.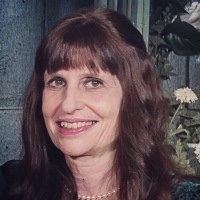 Lorraine Feber, MEd, ATR-BC
Lorraine is a board certified registered Art Therapist and psychotherapist who works with children, adolescents and adults (individually and in groups), and utilizes art therapy techniques as a powerful method to help accomplish various goals such as effective coping, managing and transformation of traumatic stress.  Ms. Feber received her Master's Degree from the Art Therapy program at Wayne State University.  She is affiliated with the Michigan Art Therapy Association and the American Art Therapy Association.  Her areas of interest include the treatment of eating disorders, other addictions, and sexual abuse.

Elizabeth Herring LMSW
Elizabeth is a Clinical Social Worker with over 20 years of experience working with adults.  She is a certified EMDR therapist and has completed level one of Sensorimotor Psychotherapy and Clinical Hypnosis trainings, all of which are helpful in healing from traumatic experiences. Ms. Herring believes strongly in empowering individuals to improve their overall functioning and satisfaction with their lives.